Can I open multiple accounts?
No – you can only have one investor account with Bondora. If you have old view enabled (meaning, no Wallet functionality) you can have several Go & Grow accounts on your single account. Simply click on the top right corner of your Go & Grow account and select Create a new Go & Grow account. Then follow the easy steps to set up your new Go & Grow account.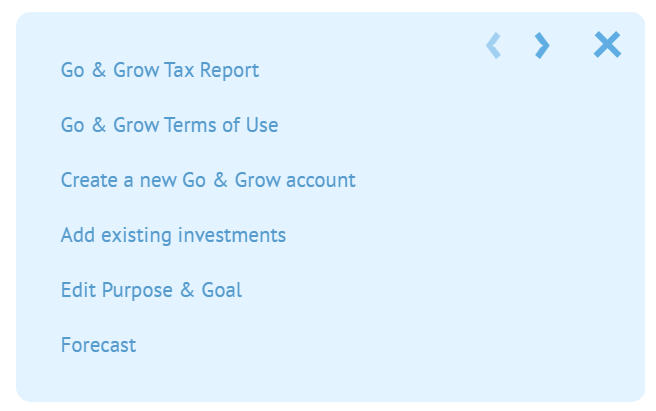 You can also have another account when you are registered as a company account.