How can I remove my old banking details?
You can easily archive your expired bank details from your Bondora account.
1. On the Withdraw page, hover your mouse on the bank account you want to remove. A trash bin icon will appear. Click on it to remove those banking details.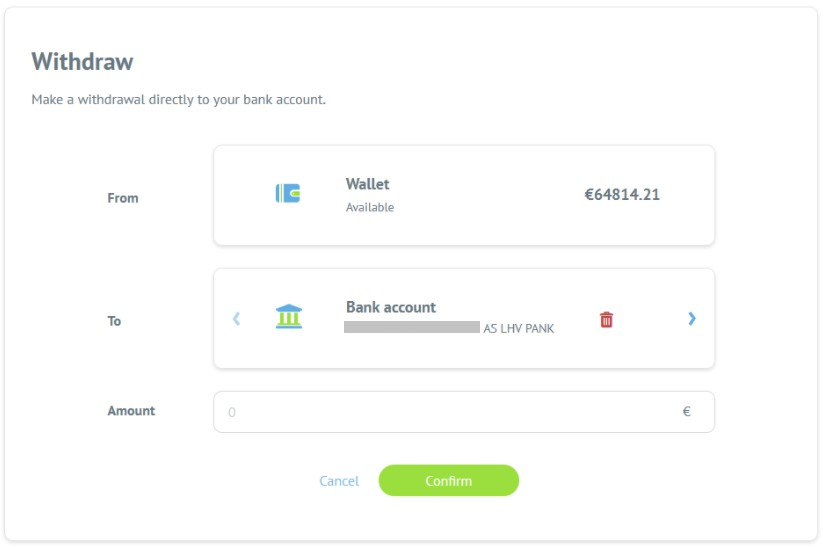 2. A pop-up will appear with the message "Are you sure you want to delete this account?". Click "Confirm" to complete the request.

3. Voilà! Your old banking details will now be removed from your Bondora account.
Please note: Your new bank account must be verified before this option can become available. You can read more about how to verify your bank account here.
NB: Once you remove your banking details, it cannot be reversed. If you delete the wrong account, you'll have to verify that bank account again.
Did this answer your question?
Your feedback and inquiries are very important to us, and we're here to help you. If you need more assistance, please contact our support team by filling out this form here. Please note: We offer customer support in English, Estonian, and German.
Click or drag & drop here to upload multiple files
Allowed file types are: .jpg, .jpeg, .png, .pdf.
Max file size 5mb and max files 5.