How do I withdraw money from my account?
Click on Withdraw > Payment Type (Choose between withdrawing from Go & Grow or Wallet)
Select where to transfer the money to and type in the amount
Confirm the withdrawal with a PIN code sent to your registered mobile number
All done! Your withdrawal is complete.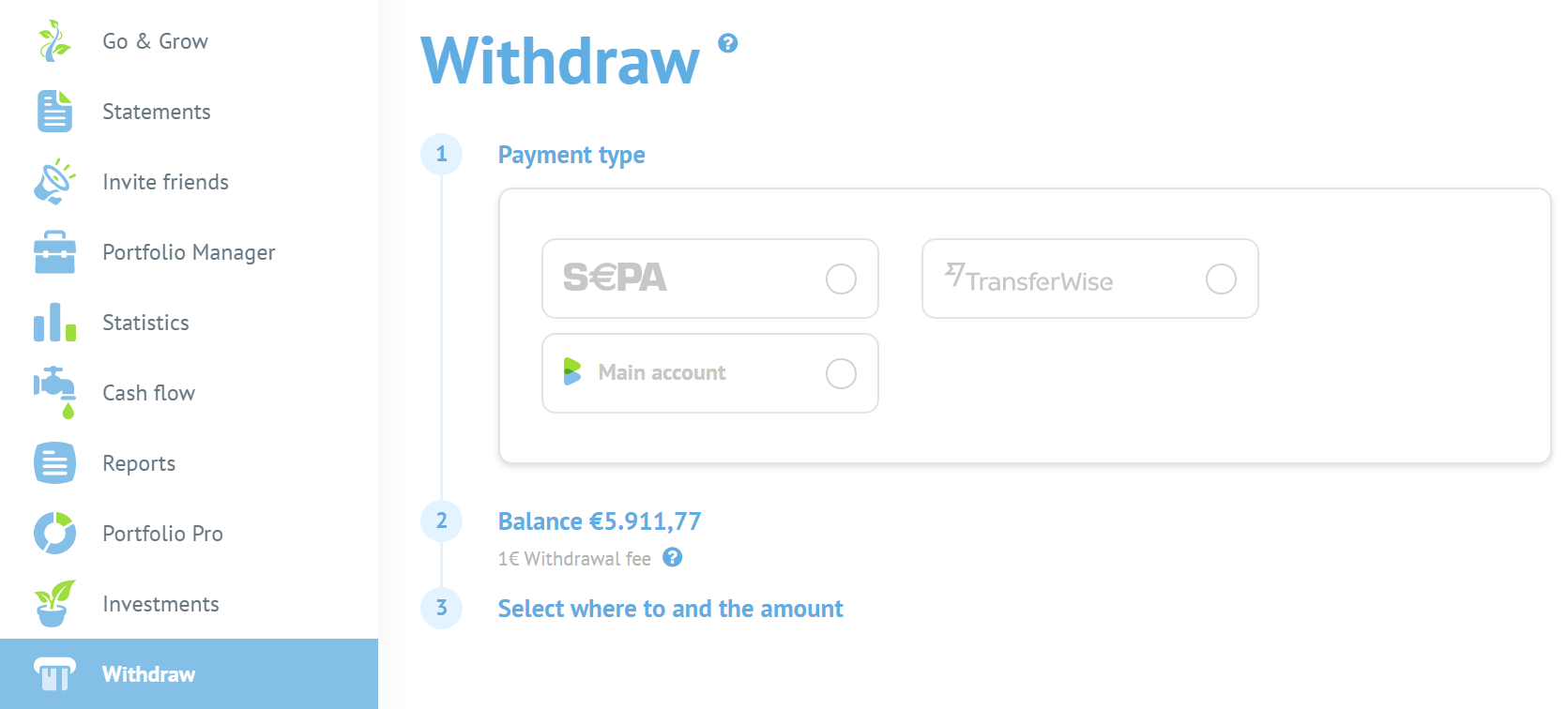 If this is your first withdrawal request, then you need to fully verify your account before you can withdraw money. The identification process is required for all customers to protect your personal information and to make the withdrawal process easier.
Please note: You can only make withdrawals to a card or a bank account that is in your name, and to the same card/account that you made the payments from. This is to ensure your money is kept safe, even in the very unlikely case that someone accesses your Bondora account details. Don't worry, it's our mission to protect your account!