What is Wallet?
Wallet shows the total cash available for you to withdraw from your Bondora account straight to your bank account. You can access Wallet directly from your Dashboard.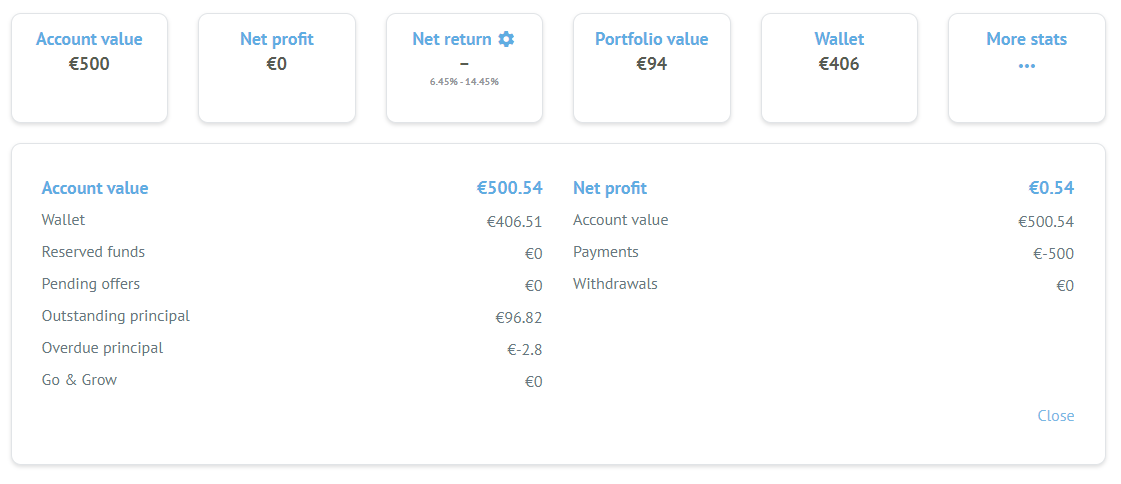 Wallet view from the dashboard
The money in Wallet can be invested if Portfolio Manager or Portfolio Pro is active, or transferred to Go & Grow if the Auto-transfer feature is enabled, the money can also be withdrawn to your bank account.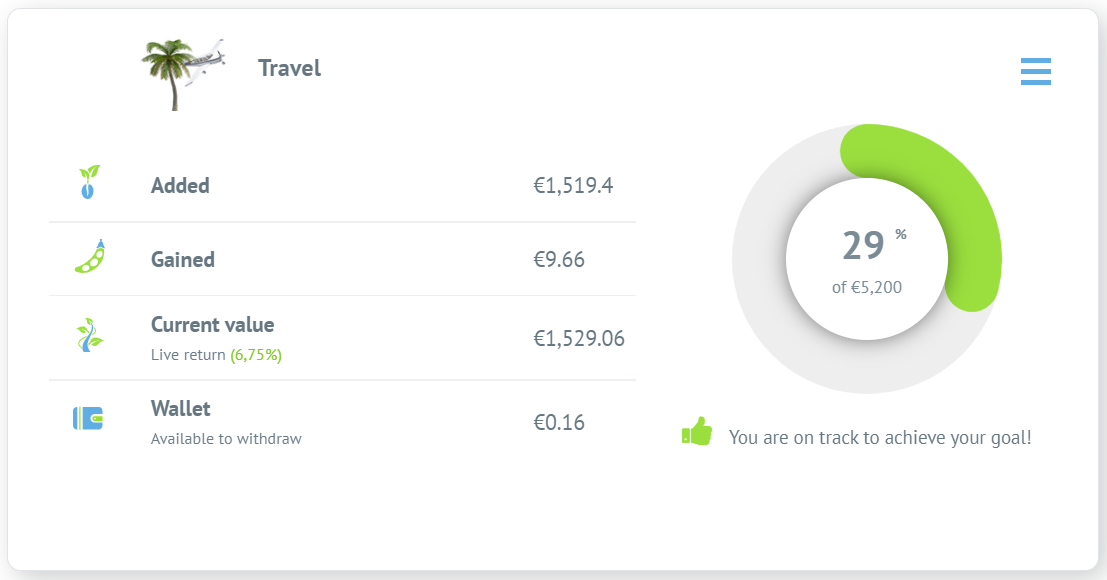 With Wallet, transferring money out of your Go & Grow account is faster and easier. Just click on the burger icon, select Transfer to Wallet, and confirm the amount to liquidate your account.
Wallet was previously known as the Main account balance.